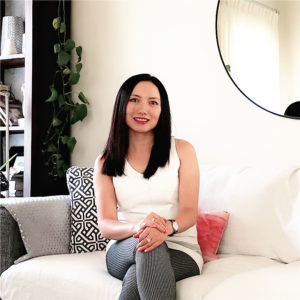 Adelaide Interior Designer/Decorator: Lin
My passion for interior design started at a very early age. The first book I bought was a black and white interior design book when I was 8 years old. As I've grown older, my passion for interior design and decoration has only grown bigger. It became so significant that I made the decision to give up my prestigious accounting degree and qualifications to establish this boutique interior design studio.
With a combination of experience and formal training, I aim to utilize my artistic skills and knowledge to assist you in creating a beautiful and comfortable home through personalized service.
When I'm not engaged in designing or decorating, I enjoy taking leisurely walks with my dog, diving into captivating books, experimenting with cooking, practicing meditation, staying active through exercise, and exploring new destinations through travel. These activities bring balance to my life and fuel my creativity.
Linlin Interiors
At Linlin Interiors, we are grateful for the opportunity to serve our clients since our establishment in February 2018. Over the years, we have had the privilege of working with clients across the Adelaide metro area, as well as serving clients online. The trust and support of our clients have been instrumental in our growth and success.
We believe in building long-lasting relationships with our clients based on trust, integrity, and a commitment to excellence. Our team at Linlin Interiors is dedicated to exceeding expectations and delivering exceptional results. We are excited about the future and the opportunities to bring our expertise and creativity to more projects.
Whether you are in Adelaide or anywhere else, we are ready to assist you with your interior design needs. Our online design services ensure that distance is not a barrier in achieving the home you desire. We work closely with our clients, offering guidance and support throughout the process, and sharing our trade discounts to help you save.
Contact us today to learn more about how we can transform your home with our interior design and decorating services. We can't wait to embark on this journey with you and help you realize your vision.