We all love to travel. Travel opens to new places, people, experiences and culture for us. Not everyone has chance to experience life in multiple ways except actors and actresses, but travel can actually give you a bit of taste of different lives.  Travel also makes you appreciate what you have.
We take tones of photos and try to capture our experiences and memories through lenses. And, we put up the best travel photos on Facebook, Instagram and other social medias. But the more pictures you loaded, the less chance you can dig them out quickly, because they will be pushed down by the latest photos.  So why not print them out and hang on your walls, so you can look at them everyday right?
Using your travel photos to decorate walls also make a cheap art and the best thing is: you are the artist. It will be a great conversation starter and ice breaker when your guests around.
There are so many options to choose from. Here are the best three of displaying these amazing travel photos.
You can print them on paper with glossy or matte finish. Also, there is a choice of art paper.
Matte finish doesn't create much reflection, so it won't distract you from the photo itself. Art paper is a matte finish paper with fair amount of texture. If your photo has more details, this is a good option.
For mat boards and frames, keep them simple and light.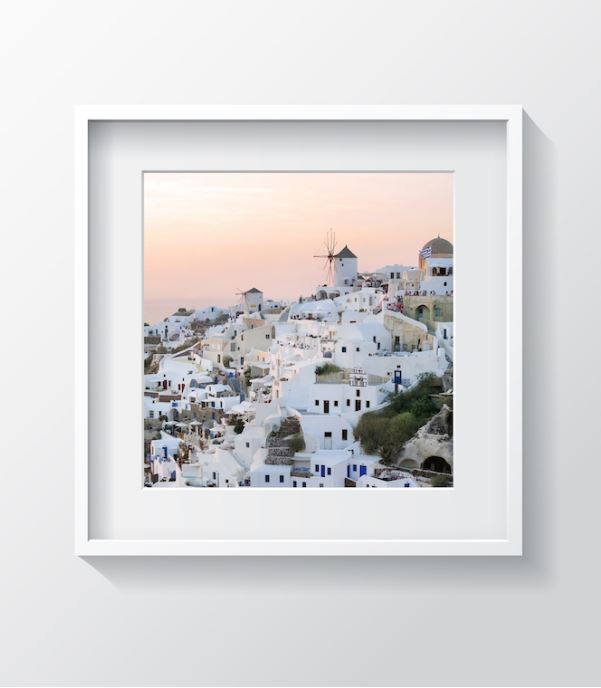 (image from https://harthomedecor.com/product/jypsea-santorini-photographic-print/)
Print them on canvas using floating frame
Canvas provides a lot of texture. Because it doesn't show a great amount of details, it is a great option for larger photos. Also without backing board, glass and mat board, they are much lighter than picture frames.
Don't go with wrapped canvas print. I am strongly against it, as they look too generic and not arty at all. Using floating frame instead. Check the example below, the frame gives the photo a gallery quality to it.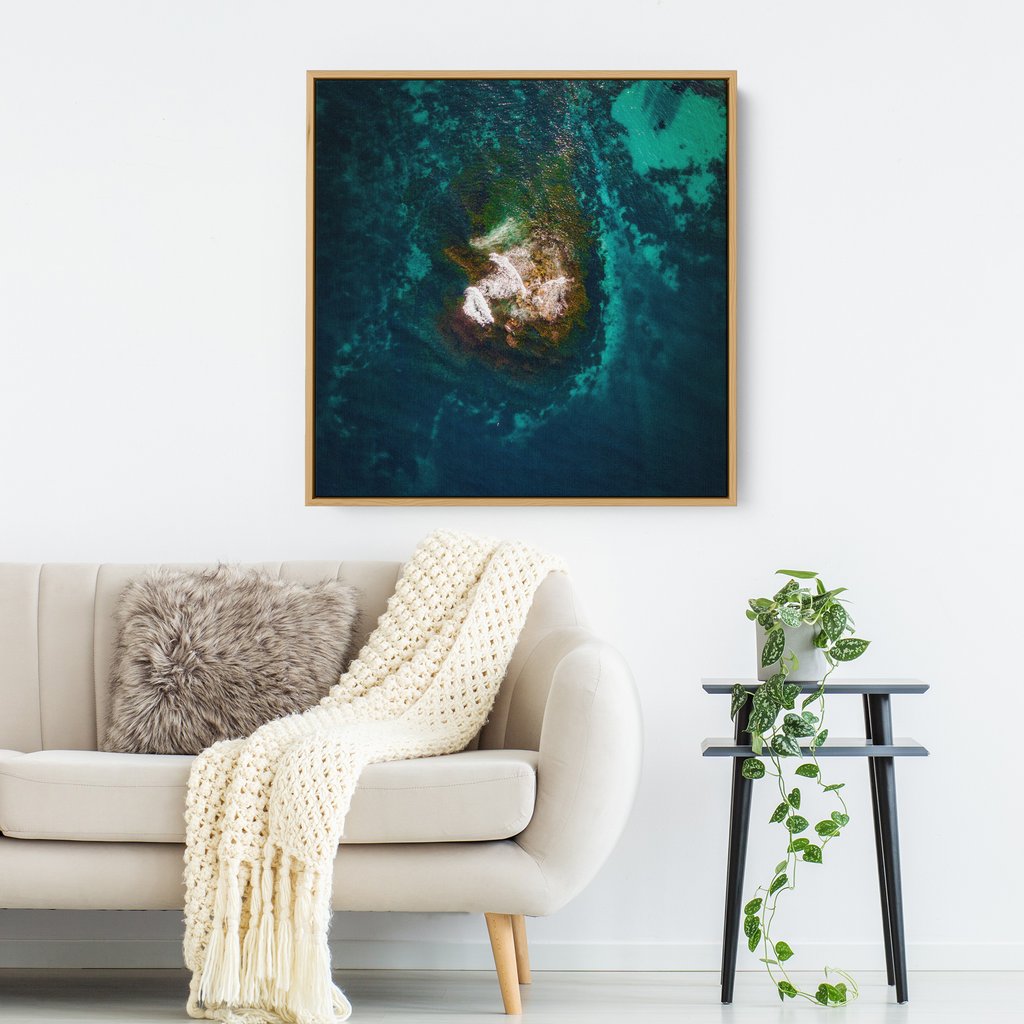 (image from: https://kess.gallery/pages/floating-canvas-prints)
If you have a modern home,  try these acrylic prints. They look sleek, vibrant and translucent. Different mounting options and thickness to choose from. Just a tip, if the acrylic is over 1 meter cross, make sure the hanging system is sufficient enough to hold so it wont bend over the time.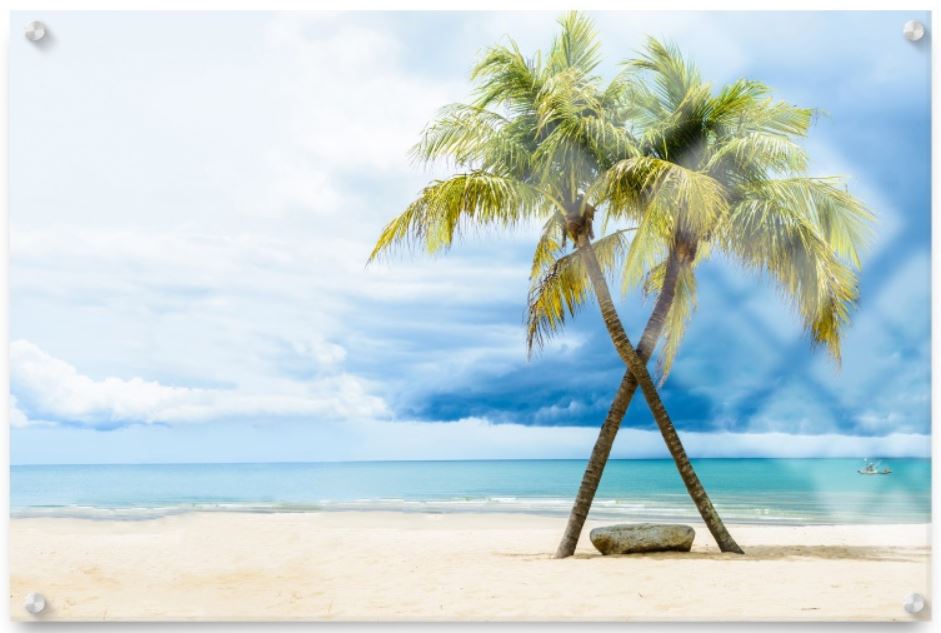 (image from: https://www.signs.com/acrylic-photo-prints/)
Can't wait to display your travel photos now? Check out your local frame stores, Officeworks or online to check their prices. Acrylic is more pricey but so worth it.