I often have clients and friends telling me that their furniture has different wood tones and feeling frustrated that nothing matches. And to make things more complicated, they have wooden floor boards too. When I ask them back, why the wood tones need to be matched. They would say matching looks good. No, quite the opposite, matchy-matchy is a big no–no in design world.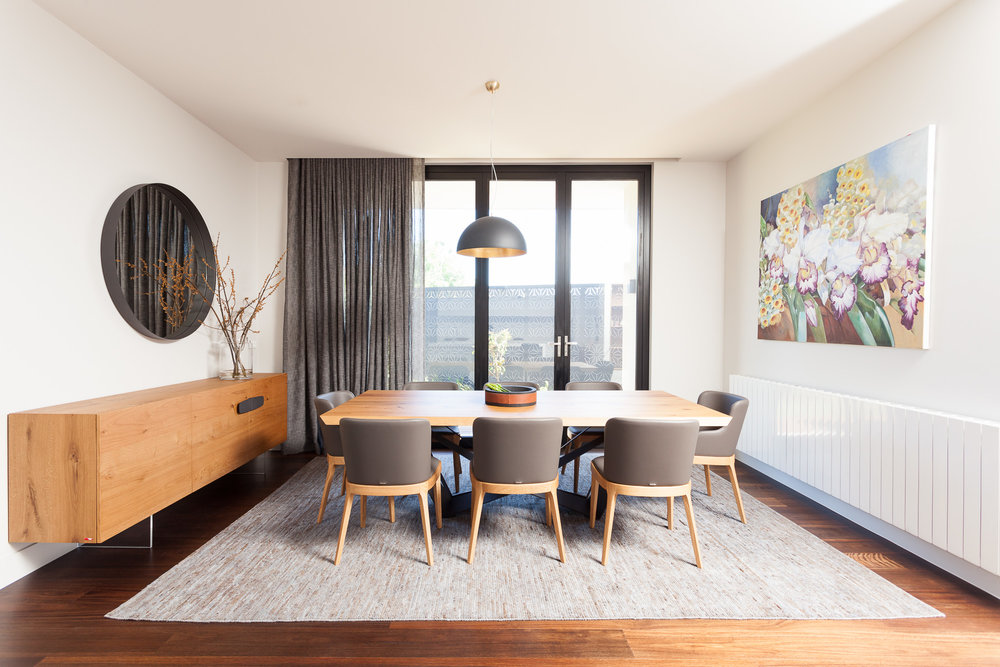 (Image from http://tennillejoyinteriors.com.au/)
First off, you need to know there is no interior design rules prohibit you mismatching different wood colours. In fact, a lot of designers play with contrast and mismatch all the time.
Secondly, it is impractical to buy all furniture from one retail store and from the same range. Because you don't want your house look like just off the catalog of a certain store. That's called boring.
People usually shop around and find pieces they like from different stores. And the whole process can take a while without hiring an Interior designer or Interior decorator.
Plus, if you buy second hand furniture like me, unlikely you will get furniture pieces have the same wood tone. So that's very challenging to make the room feel cohesive and well-put-together. So, I am here to share some tips of how to mismatch different wood tones in your home, and I will give you an example of how I did it.
With wood

en

floors, if your furniture pieces are much darker or much lighter than the floor, you don't need to worry about different wood

colours

. Because there is enough contrast going on.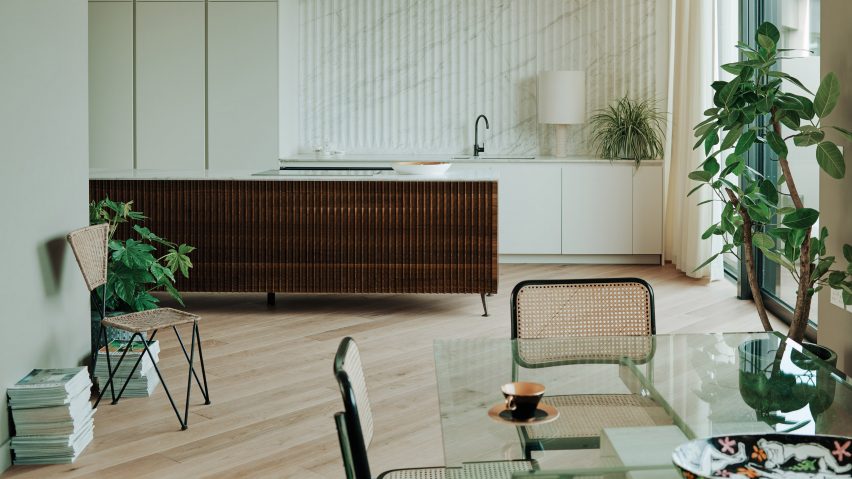 (Image from: https://www.dezeen.com)
When your furniture pieces have similar

colours

to your floor, cover the floor with area rugs to distract your eye from comparing two similar wood tones.
(Image from: https://stylebyemilyhenderson.com)
When your furniture have more than two wood tones in one room:
> If you put these wooden furniture pieces together, make sure there is enough contrast e.g. one is much darker, and the other is much lighter.
> If these furniture items have similar tones, try to spread them in the room.
> If you have to put these together, use accessories to link them.
Here is an example of how I did it.
Both beside tables are from Gumtree.com. The one on the left has deep reddish wood stain finish with a drawer and a shelf. The one on the right is refurbished antique bedside table with two curved drawers, and it has been painted with off-white except the drawers.
Even these two tables are not from the same set, but look similar, as they all have slim and longer legs. Drawers and the wood colours all share dark red profile. To make them connect more, I placed two matching white lamps on each side.
Also, in this room, there is a tallboy dresser, also bought online. And you can see different wood colour again. This one is black with deep red under tone. To link the tallboy with two bedside tables, I used two black wood picture frames to pick up the black in the tallboy, and with mirrored letters to pick up the silver handles as well.
Because the bamboo floor has a colour which is closer to the left bedside table, I used two faux cow-hide rugs from Kmart to break up the matchy feeling, also to pick up the white from the antique bedside table.
Overall, even though this bedroom has 4 different wood colours, playing with contrast and using accessories really link them together, and created a relaxed and cohesive look.
So now you know mixing wood tones is achievable, fun and makes a lot of economic sense. Or if you want to avoid woody feelings, opt for metal or glass furniture.
You probably figured out what I am going to say nest, yes, don't buy those 4-piece-bedroom suite. If you really couldn't be bothered mixing, at least get a upholstered bed.