Living in a small space doesn't mean compromising everything. Here are some tricks to make your room appear bigger:
Keep Furniture off the Floor
Opt for furniture with visible legs to create an airy and light feel. You can even add furniture legs from hardware stores in different colors, finishes, and heights. Avoid reclining couches and find a comfortable yet stylish option.
2. Clear Furniture
Transparent furniture, like glass coffee tables, ghost chairs, lacquer side tables, or stools, adds less visual weight and creates an illusion of space.
(Imagine from: https://www.dianebergeron.com/diane-bergeron-design-portfolio)
3. Mirror, mirror on the wall
Mirrors reflect light and make a room appear larger, so try to incorporate mirrors whenever possible.
(Image from: http://theeverygirl.com/9-ways-to-fake-extra-square-footage-with-mirrors/)
4. Reflective Surfaces
Use items like silk curtains, velvet headboards, metallic side tables, leather chairs, mirrored bedside tables, metallic pendant lights, or glossy tile floors that reflect light and add a sense of spaciousness.
(image from: https://qanvast.com/sg/photos/sengkang-east-living-room-78048)
5. Open Shelving
Opt for bookshelves without backing and sideboards, as they look slim and less bulky, working well in small spaces.
6. Low-line furniture
Choose low-line TV cabinets or low-line sofa beds to create the illusion of a taller room.
7. Multi-function furniture
Use ottomans that can double as coffee tables by placing serving trays on top, providing extra seating when guests visit.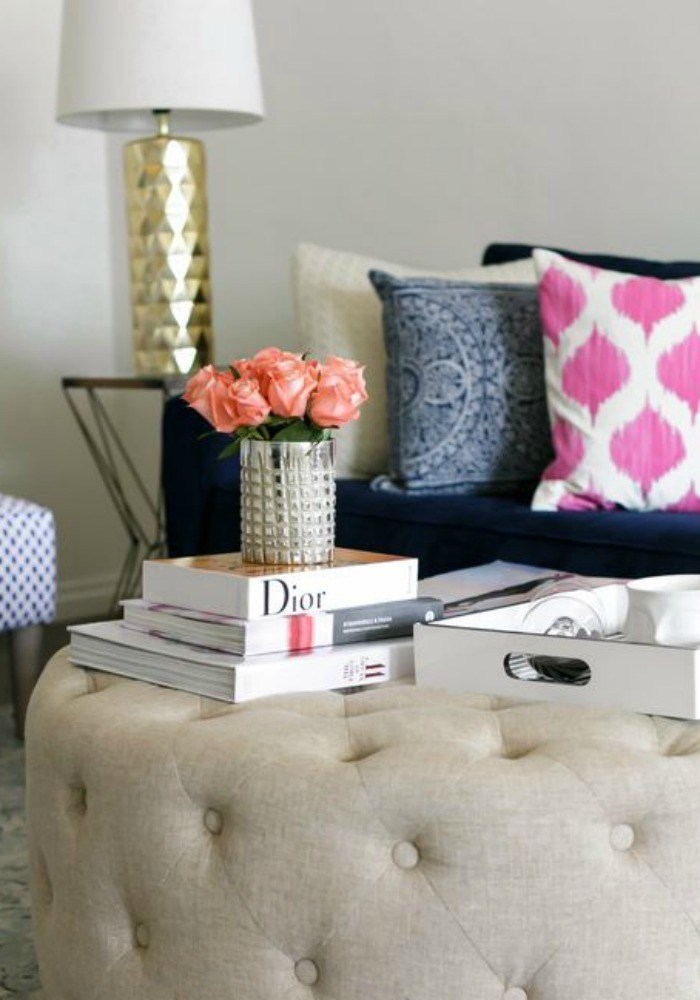 (image from: https://www.stylemepretty.com/vault/image/4274534)
8. Keep the Colour Palette Light and Fresh
Use more light and neutral colors, with darker colors used sparingly for contrast.
(Image from: https://renoguide.com.au/bedroom/50-nifty-small-bedroom-ideas-and-designs)
9. Artwork
Choose artworks with more negative space and avoid thick black frames or dark-colored matting boards. Abstract or landscape artworks and photographs can enlarge your vision and add a reflective surface.
(Image from: https://chothuexe.me/img/)
10. Bring More Light in
Open your curtains or add white sheer curtains to allow more natural light. Consider installing a skylight if additional light is needed.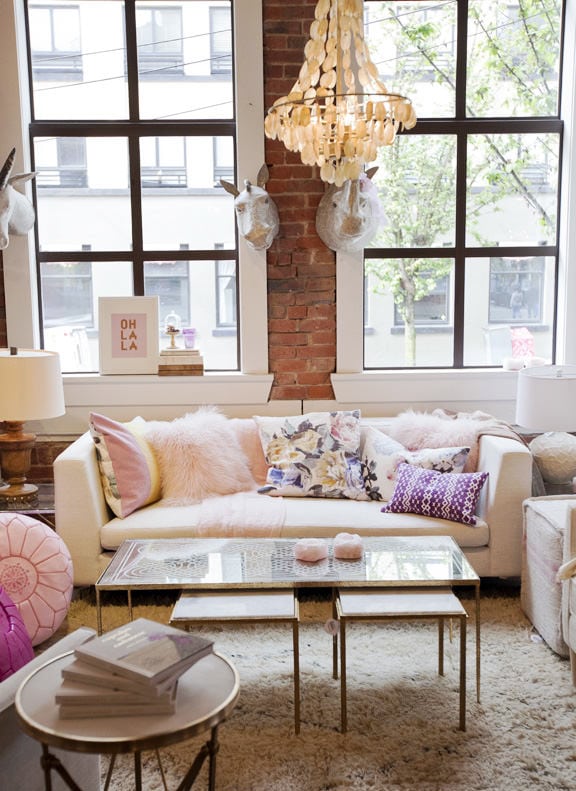 (Image from: https://thelearnerobserver.com/highlow-light-and-girly-living-room/)
11. Use Pattern to Trick Your Eyes
Painting horizontal stripes on your walls can create the illusion of a larger space.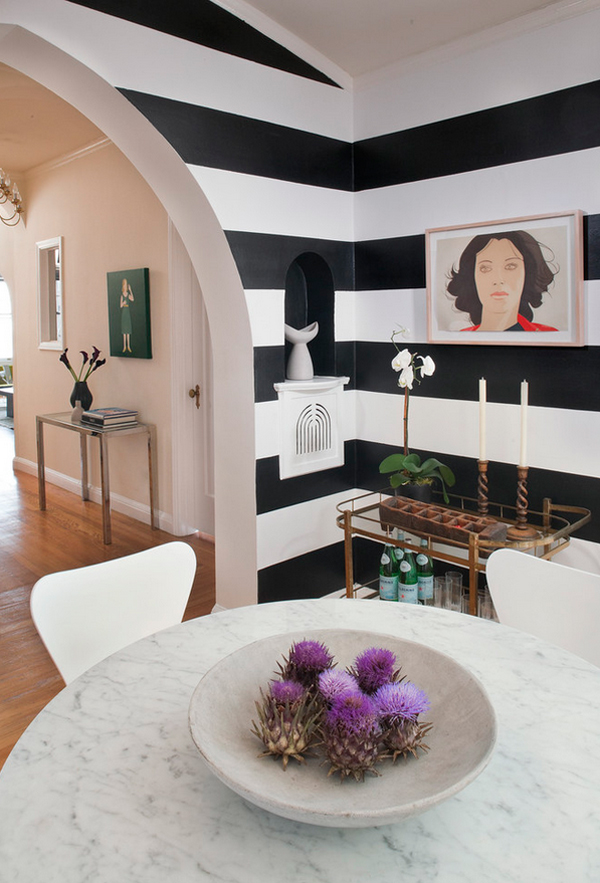 (Image from: https://www.decoist.com/2014-01-20/black-and-white-stripes-interiors/)
Small spaces can have great personalities if you master these tricks. Embrace the philosophy of smaller homes with lavish decor, where you can enjoy a stylish home without spending a fortune to gain extra square footage.