Living in a small space doesn't mean you have to compromise everything. Here are some tricks that can make your room appear bigger.
Keep Furniture off the Floor
Choose couches, bookshelves or chess of drawers with visible legs.By keeping furniture off the floor, it makes the room feel airy and light.  You could even buy furniture legs from hardware stores to add on. They come with different colours, finishes and heights. Avoid reclining couches at all cost. I know they are so comfortable, but don't sacrifice your style for it. Surely you will find couches comfortable enough yet stylish.
Clear Furniture
Because they are clear, they look almost invisible, therefore add less visual weight to a room. For clear furniture, you can get glass coffee tables, ghost chairs, lacquer side tables or stools.
(Imagine from: https://www.dianebergeron.com/diane-bergeron-design-portfolio)
Mirror, mirror on the wall
Mirrors can create illusions of more space. So, if possible, always add a mirror to reflect light and make the room looks bigger.
(Image from: http://theeverygirl.com/9-ways-to-fake-extra-square-footage-with-mirrors/)
Reflective Surface
This could be silk curtain, velvet headboards, metallic side tables, leather chairs, mirrored bedside tables, metallic pendant lights, gloss tile floors. Your options are endless. Basically anything which reflects light.
(image from: https://qanvast.com/sg/photos/sengkang-east-living-room-78048)
Open Shelving
Choose bookshelves without backing and side boards, as they look slim less chunky and work well in a small space.
Low-line furniture
Generally TV cabinets. You can also find low-line sofa beds, great for a small guest room. They will make a room seem taller than it is.
Multi function furniture
For example ottomans service as coffee table by placing serving trays on top. When you have guests visiting, it will provide extra sittings.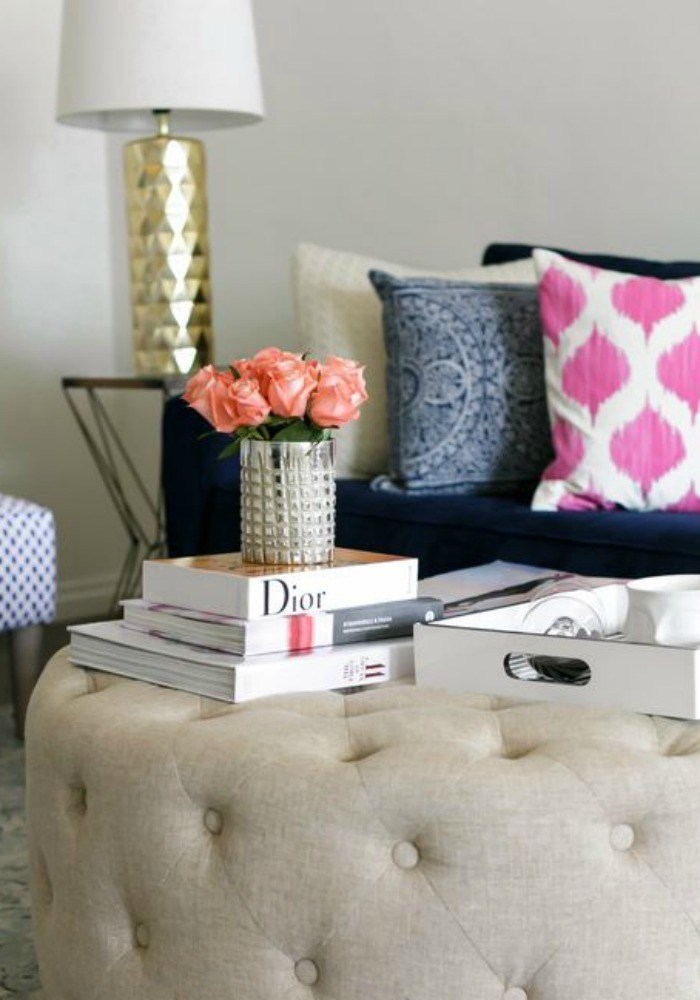 (image from: https://www.stylemepretty.com/vault/image/4274534)
Keep Colour Palette Light and Fresh
Use more light and neutral colours. Only use a small amount of darker colours for contrast.
(Image from: https://renoguide.com.au/bedroom/50-nifty-small-bedroom-ideas-and-designs)
Artwork
Choose artworks with more negative space. Avoid using thick black frames and dark colour matting boards. Instead using abstract or landscape artworks and photographs to enlarge your vision. These picture frames also create more reflective surface for your room.
(Image from: https://chothuexe.me/img/)
Bring More Light in
Open up your curtains. If you worry about privacy, add white sheer curtains to let more light in. If still not enough natural light, consider install a skylight.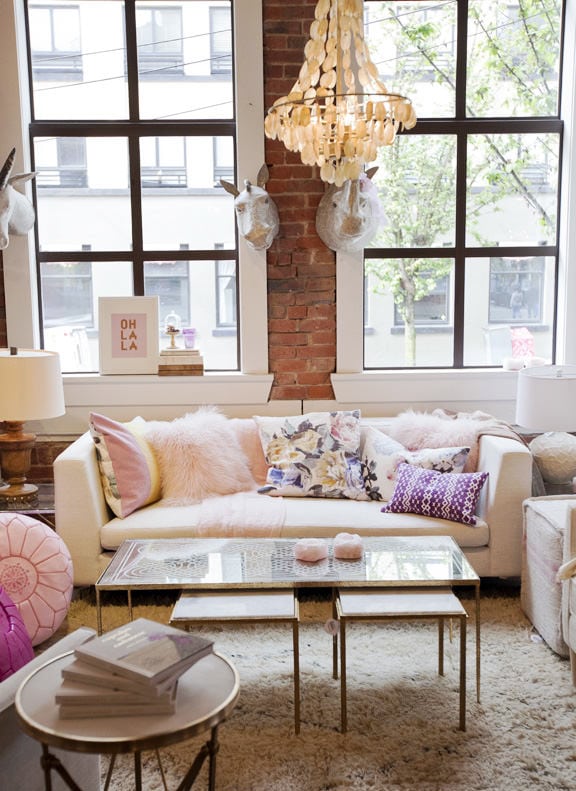 (Image from: https://thelearnerobserver.com/highlow-light-and-girly-living-room/)
Use Paint to Trick Your Eyes
By painting horizontal stripy colour on your wall can really trick your eye for a larger space.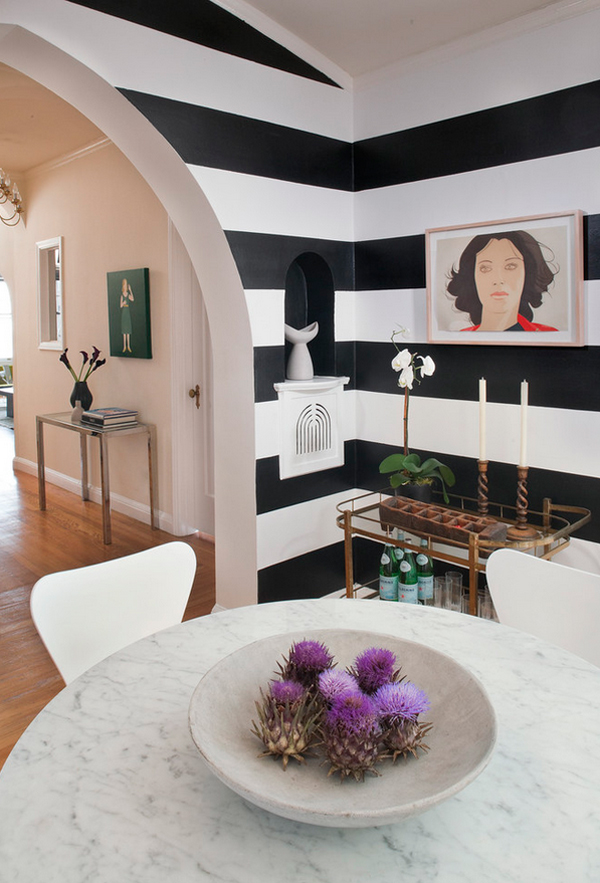 (Image from: https://www.decoist.com/2014-01-20/black-and-white-stripes-interiors/)
Small spaces can have great personalities if you master theses tricks. My design philosophy is smaller homes and lavish decor. Why spend tones of money to get an extra square meter, instead, you could have a stylish home which you can enjoy everyday.