Vietnam is a hot holiday destination for many reasons: affordable accommodations, delicious food, beautiful scenery, warm climate all year round, rich culture and history, and of course its coffee. Every year, Vietnam attracts millions of tourists from all over the world. Apart from indulging in delicious cuisine and the beauty of breath-taking Ha Long Bay, souvenirs shopping is the next big thing on the list.
Being an Interior Designer, every time when I am on holidays, I always take home some travel mementos to decorate my own house. This time is no different. I have chosen four things you should buy from Vietnam to accessories your home.
Lanterns:
These hand-made lanterns have covers made from either silk or paper, and with either metal or bamboo frames. They come in different shapes, sizes and colours. Traditionally, they are used for religious rituals and festivals. Now you see them mostly in tourist spots. In Hanoi especially, lanterns are everywhere lighting up the streets, so romantic that you would wish time stops for you.
How to use them:
Bedroom: you could hang them in the center of your bedroom. I recommend using three different shapes with the same

colours

to create an impact and to add scale to match the room. Alternatively, you can hang them above bedside tables.

Dining room: hanging them above dining table is a great idea. Also, I recommend using three either identical shapes or three different shapes to make a statement, and position them to match the shape of your table.

Above kitchen island, again three in a row, ideally for accent lighting only not for task lighting. That means, don't use then when you cut vegetables and prepare your meals.

Colour

wise: choose

colours

to complement existing

colour

palette or just choose neutral.

Style: it will suit

boho

, oriental and beach house style.
Handmade Rattan Serving Tray: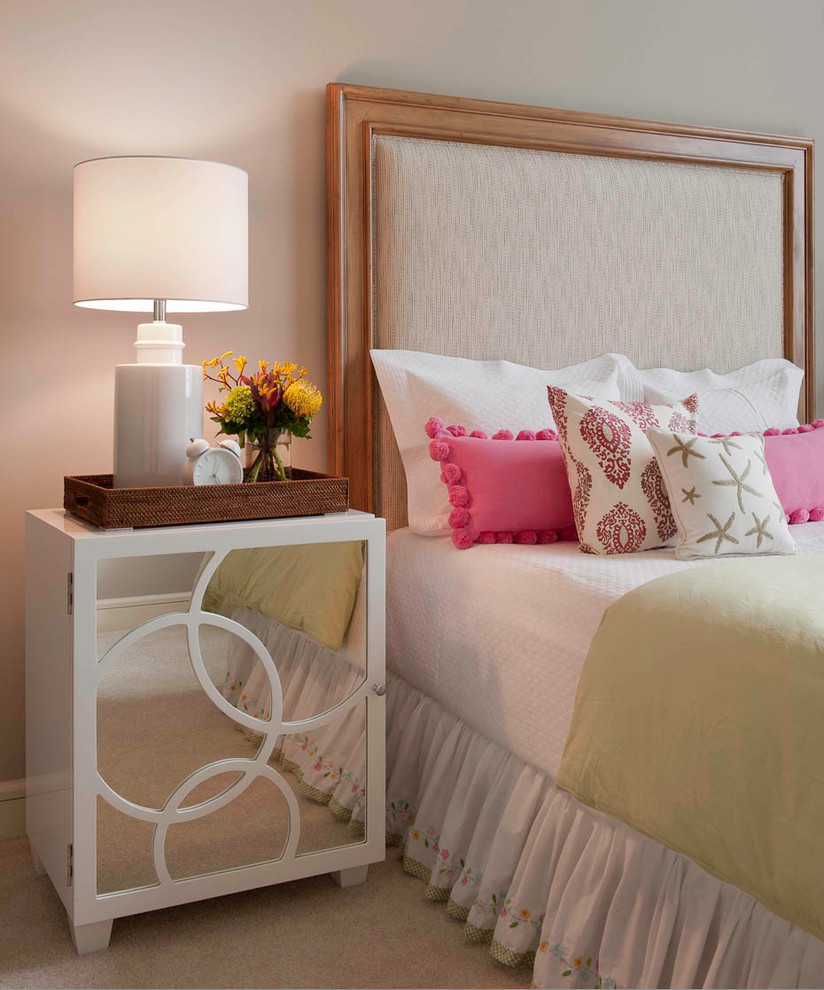 (Image by: http://garrisonhullinger.com)
There are many things in Vietnam are made from rattan or bamboo, such as tissue boxes, coasters, lamps and handbags. The best I recommend is serving trays. They come in oval and rectangular shapes with different sizes. It is a great way to add a bit of organic feel and warmth to a space.
How to use them:
Serving trays are used to place on top of any flat surfaces: dressers, coffee tables, buffet tables, console tables, dining tables, bedside tables. For example, on a bedside table, you could use rattan serving tray (horizontal) to contract with a lamp (vertical). You can put a few items in the tray such as a book, an alarm clock, a candle to make a grouping. So that, even with a few items on the table, it still looks neat.

Styles: For a Scandinavian home to add a touch of warmth. French country,

boho

, beach house.
Lacquer Art:
Lacquer painting is originated in China back in Shang dynasty, then spread to Japan, Vietnam, Russia and Europe. It involves layers of paints and layers of clear varnish. In ancient times, lacquer paintings had up to a hundred layers. Even in modern days, the simplest lacquer artwork it still requires a few layers of paints and varnish.
Vietnamese lacquer art has its own uniqueness, because rather than decorating wooden objects, which is widely practised in China and Japan, they are stand-alone art form. Vietnamese use black wooden board and build it up with layers of paints and varnish. So if you are in Vietnam and you are into art, don't miss out on this.
How to use them:
Smaller ones are excellent for gallery walls. Larger sizes are great to hang above console tables, buffet tables. You can use them in any room.

Styles: because the rich and dark

colours

been applied, they really add depth in a space. So, they will be best suited in traditional, eclectic or modern style homes.
Coconut Bowls:
Unlike those coconut bowls in Indonesia, Vietnamese coconut bowls are often coloured, painted with mother-of-pearls or eggshell inlaid. They are light, inexpensive and easy to carry around. They make great survivors to take home.
How to use them:
You can put one on your bedside table to hold your most wearable jewelries or at the entrance on a console table to hold your keys or place one on top of stacked books on a coffee table to add some curves.

Styles: giving they are only 5'' in size and with all different

colours

, they are very versatile to go with French country,

boho

, eclectic or beach house theme.
Now you have it, four best souvenirs you can buy from Vietnam for your home.
Finally: don't forget to haggle. For the same product, the price can be vastly different. Before you go, do some research, check prices on Ebay or Amazon. When you know you can get similar products while sitting at home, you would expect pay less while you were there. Enjoy your time there. I know you will.