Previous blog we talked about how to update window coverings. In this post, we will go through different types of window treatments. As we know the right window treatments can elevate the overall aesthetic of your space while serving practical purposes such as privacy, light control, and insulation. Here are some popular options to consider:
Curtains: Curtains are versatile and come in various fabrics, patterns, and styles, making them a popular choice for many homeowners. They add softness, warmth, and a touch of elegance to any room. Curtains should hang from under the cornice or from the ceiling in a modern home and all the way down to the floor.
Blinds: Blinds offer precise light control and privacy. They come in a range of materials such as bamboo, wood, aluminum, or fabric. Venetian blinds with adjustable slats allow you to regulate the amount of light entering the room, while roller blinds provide a sleek and minimalistic appearance. Bamboo blinds are more versatile. They go with most interior styles.
Shades: Shades are a popular choice for their clean and modern look. They come in various styles, including Roman shades, cellular shades, and roller shades. Shades offer excellent light control and privacy and can be customized with different fabrics and patterns to match your interior décor. Most interior designers prefer roman blinds to add pattern and sophistications to a room. However, they can be more expensive than other blinds.
(Image credit: Window Spaces)
4. Shutters: Shutters add a timeless and sophisticated touch to any space. They come in different materials such as wood or vinyl and can be customized to fit any window shape or size. Shutters provide excellent light control, insulation, and privacy, making them suitable for both traditional and contemporary designs. In terms of colours, go with white or natural wood colours. Avoiding dark colours, such as black, unless you want the shutters to be the focal point.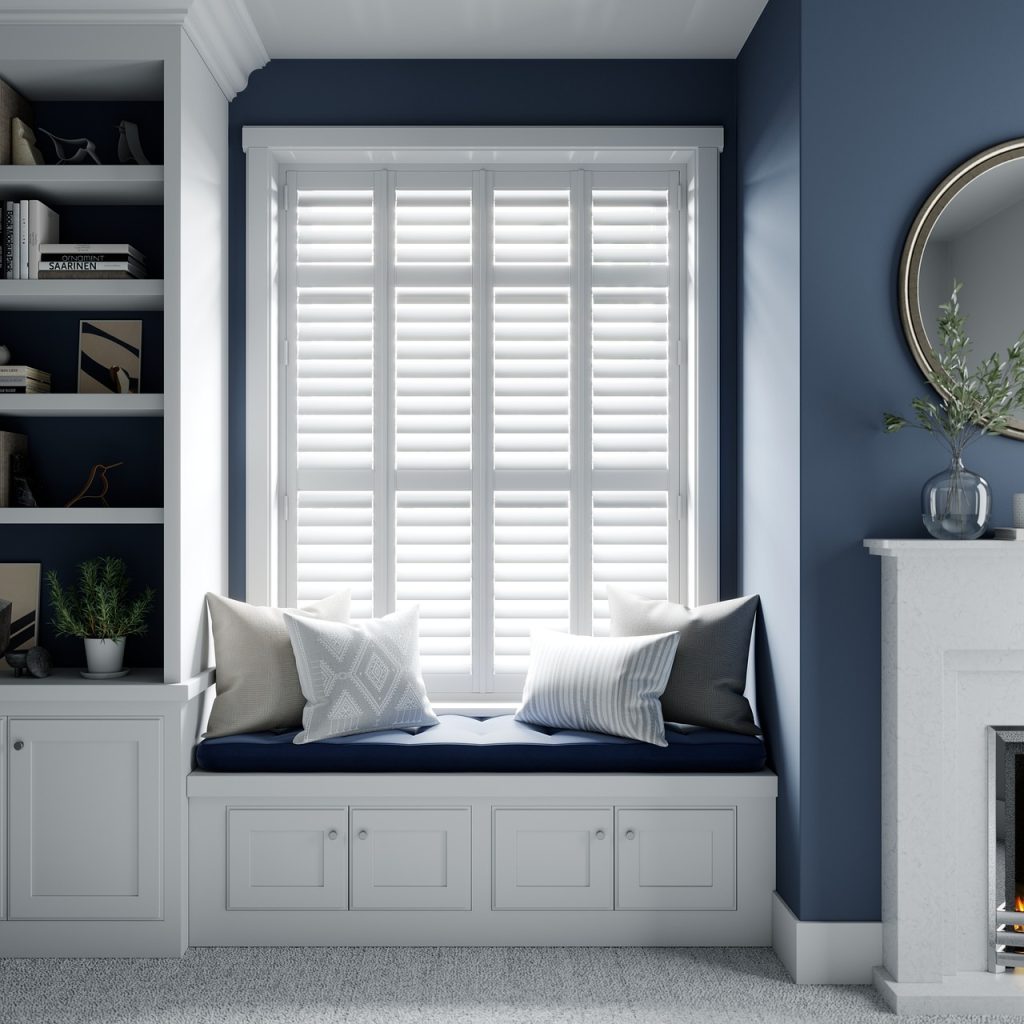 Remember to consider the specific needs of each room when choosing window treatments. For example, bedrooms may require blackout curtains or shades for optimal sleep, while living areas might benefit from light-filtering options that preserve the view.