Country interior style emerged in the 1980s and remains popular today for its focus on comfort and creating an inviting atmosphere. Defining this style can be challenging as it varies across different countries, but it shares common elements such as simplicity, practicality, use of natural materials, and vintage furniture while avoiding artificial materials.
English Country Style
English country style features cozy elements like overstuffed sofas, faded carpets on stone-flagged floors, soft floral curtains, beautiful antiques, and open fireplaces.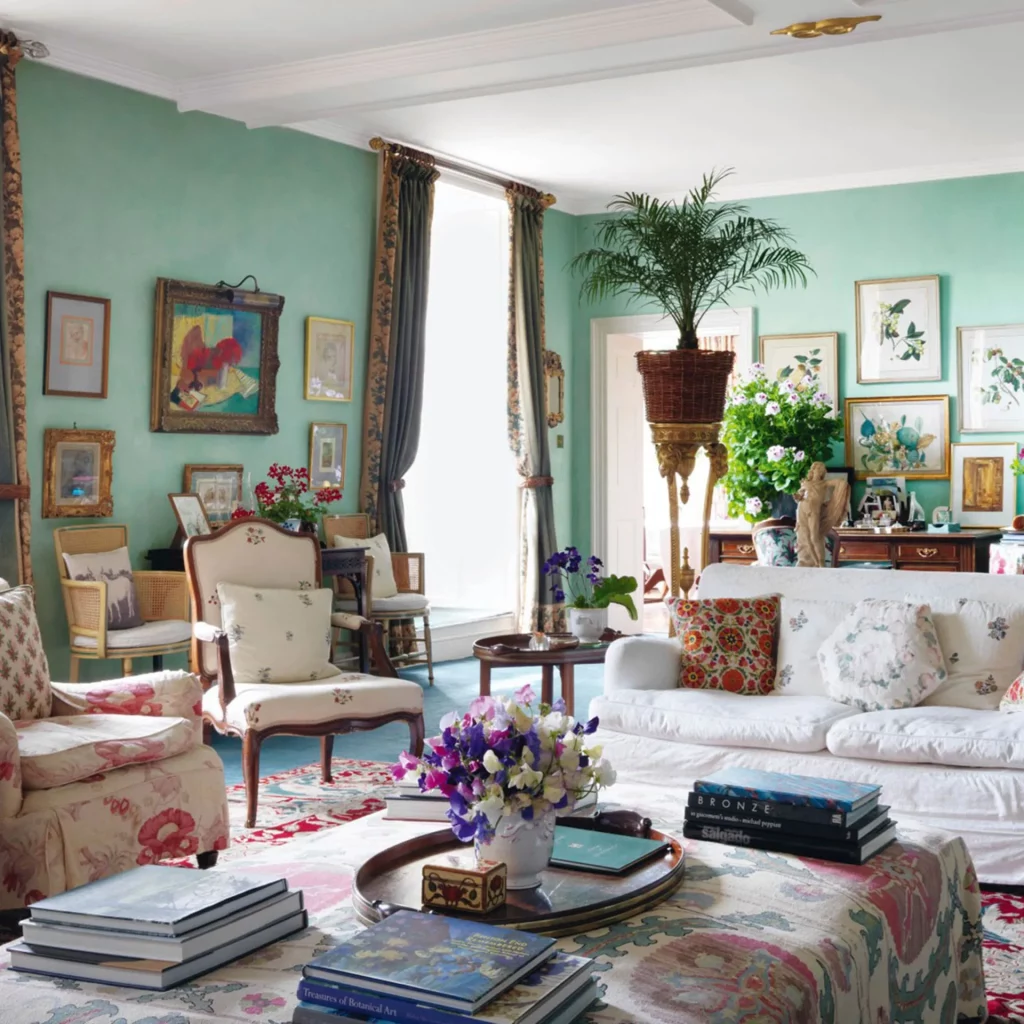 (Image credit: Simon Brown)
American Country Style
Compared to English country style, American country leans towards a grander and more formal approach. It incorporates saturated hues like red, deep green, blue, gray, rust, and yellow into the colour palette.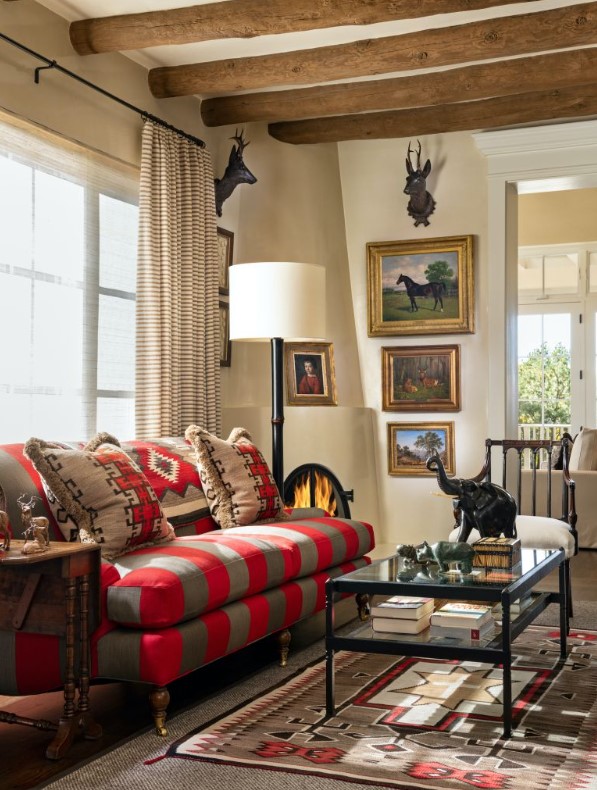 (Image credit: Violante & Rochford)
French Country Style
French country style is elegant and relaxed, characterized by printed linens and cottons, white-washed furniture, and touches of Louis XIV. It exudes sophistication and charm.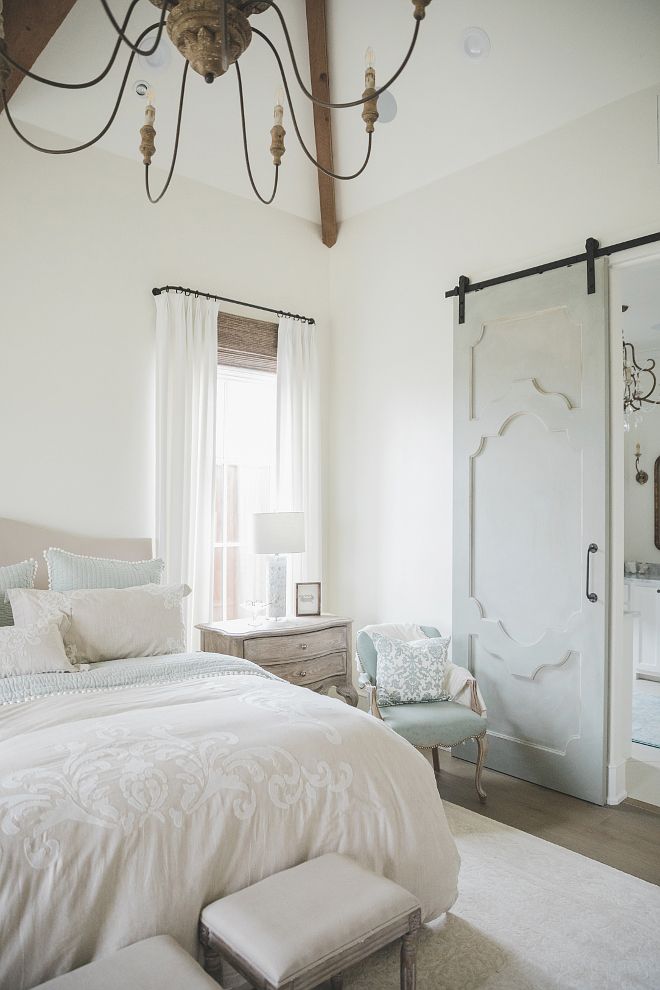 (Image credit: Brit Jones Design)
Scandinavian Country Style
Scandinavian country style emphasizes functionality and simplicity with bleached wood, plain and striped fabrics, a palette of soft pastel colors, painted furniture, clean design, and minimalist lighting.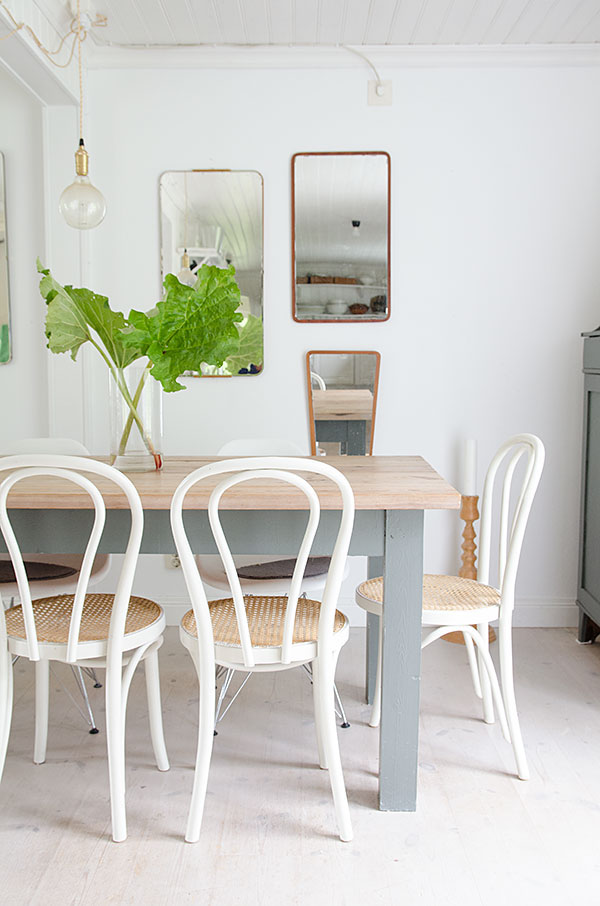 (Image credit: Niki Brantmark)
Farmhouse Country Style
Farmhouse style represents a rustic country aesthetic with open living and dining areas, rustic metal and wood furniture, a neutral color palette, open shelving, and white walls.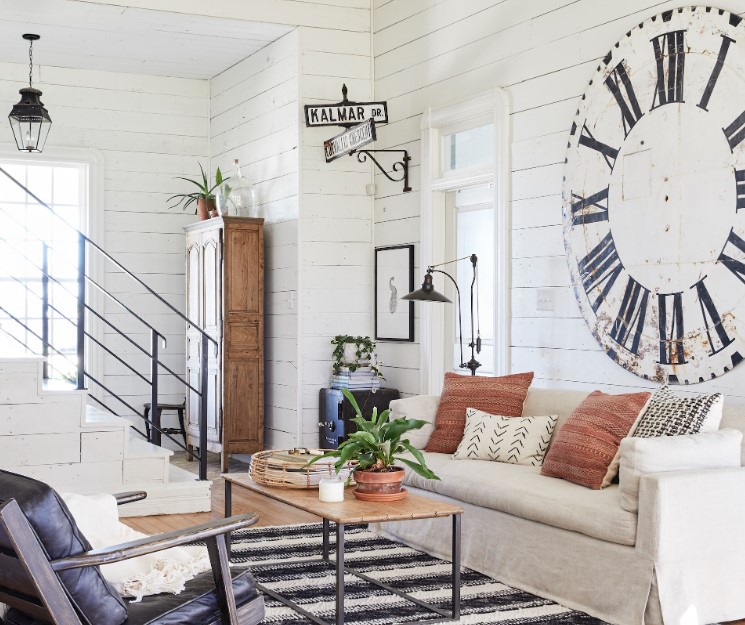 (Image credit: Joanna Gaines)
By incorporating a country interior style into your home, you can create a cozy and timeless space that reflects your personal taste and preferences.