Are you considering renovating your kitchen but finding it hard to commit financially? You're not alone. According to the Archicentre Australia 2019 cost guide, the estimated cost of a kitchen renovation ranges from $15,000 to $43,000, excluding appliances. Here, I will show you how to update your kitchen without breaking the bank.
1. Use wallpaper to add patterns.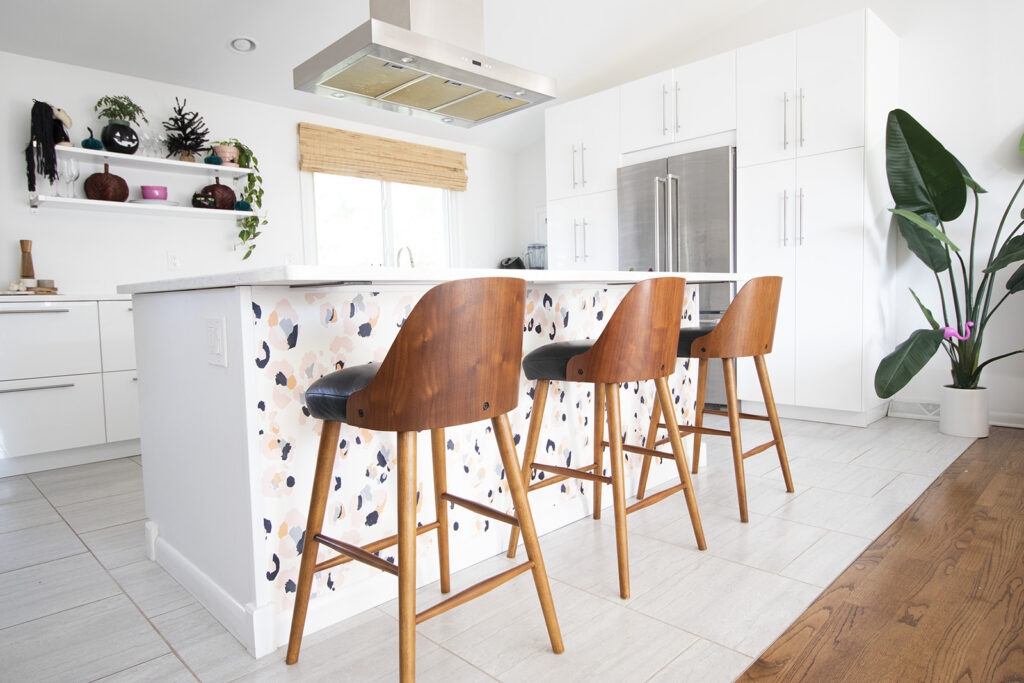 Wallpaper can instantly add a wow factor to your kitchen without spending too much. There are a few ways to do this:
Wallpaper all the walls in the kitchen.
Create a feature wall with wallpaper.
Add wallpaper to the back of the kitchen island.
Tips: To create a cohesive look, choose an existing pattern and/or color in your house and replicate it on your walls. If you want a relaxed and slimming effect, avoid busy patterns and warm colors.
2. Add or update new handles/knobs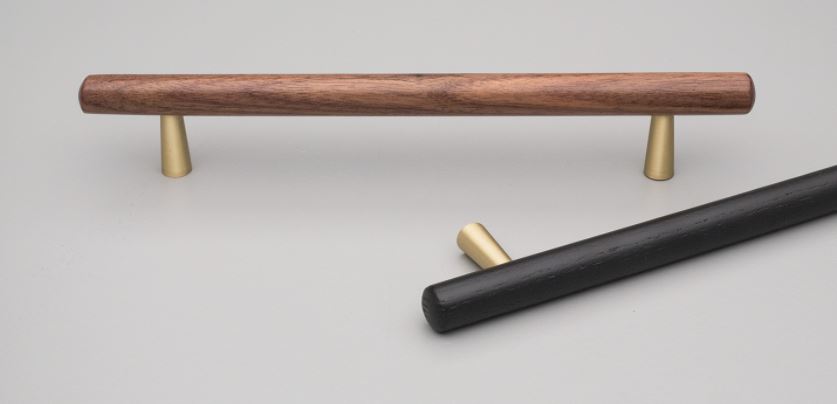 If your cabinet handles/knobs are outdated, you can:
Spray paint them to the color you want.
Replace them with new ones.
Tips: If you buy new handles, be sure to measure the screw hole distance before you shop. If you cook often, avoid a smooth polished look that shows oil and fingerprints easily. Not sure what metal color you should use? The easiest way is to use the color you already have in the house.
3. Hang new pendant lights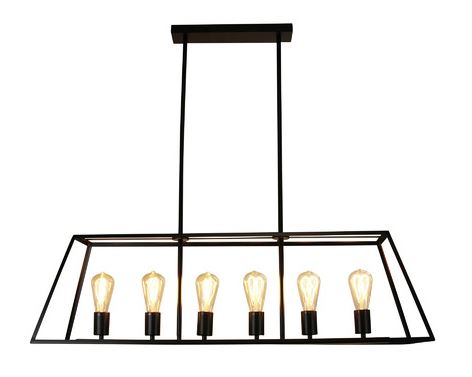 Here is another opportunity to create a feature for your kitchen – by adding stylish pendant lights. Especially if you have an open plan, when chosen well, they will tie in with your living area.
Tips: Choose something simple. Complicated designs mean more difficult cleaning.
4. Install a new backsplash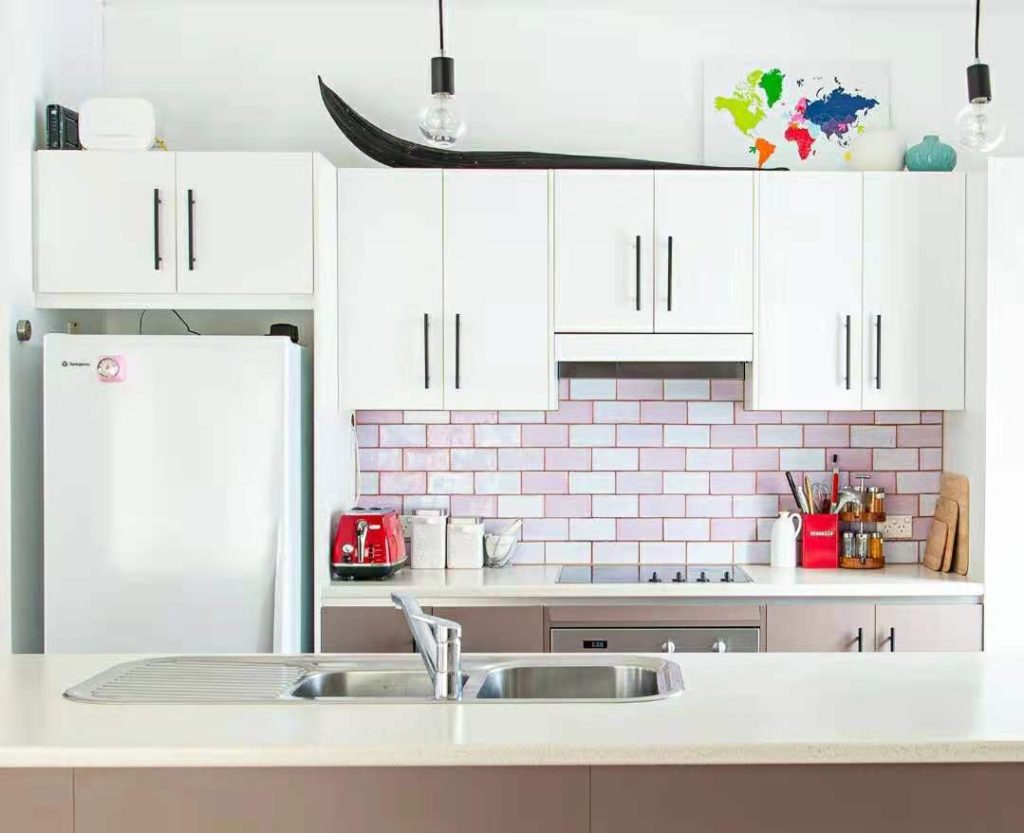 If wallpaper is not your thing, you can use a backsplash to add patterns and colors. There are a few ways to do this:
Replace the old backsplash with a new one.
Attach a new backsplash on top of the existing one.
Tips: Consult with professionals to find out the surface you are working on and what's behind the wall. If you put a new backsplash on top of the old one, make sure to clean thoroughly to get rid of grease and use strong glue.
5. Paint the cabinets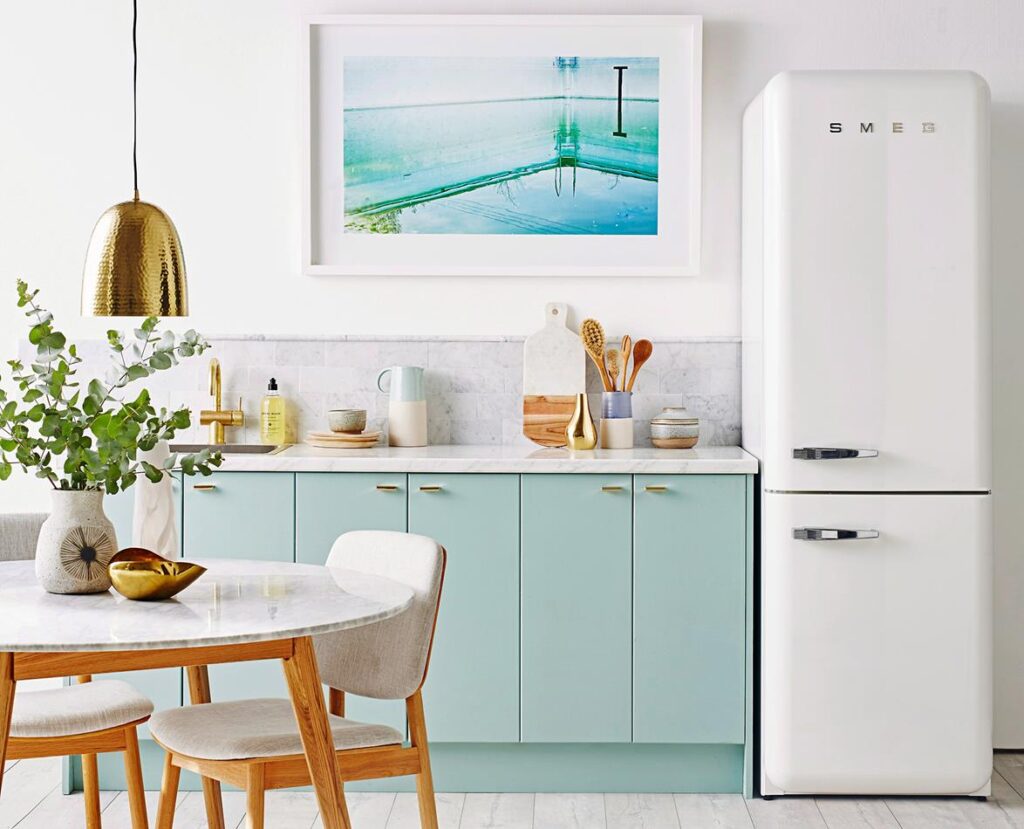 The most popular and effective way to freshen up an old kitchen is to paint the cabinets. You can choose to:
Paint only the island.
Paint overhead cabinets white or a much lighter color.
Paint all the cabinets.
Tips: When painting laminate, sand it first and make sure to use a strong bonding agent to make the paint stick. When using two tones, make sure the bottom cabinets are darker; otherwise, you will end up with a top-heavy look.
6. Resurface the cabinets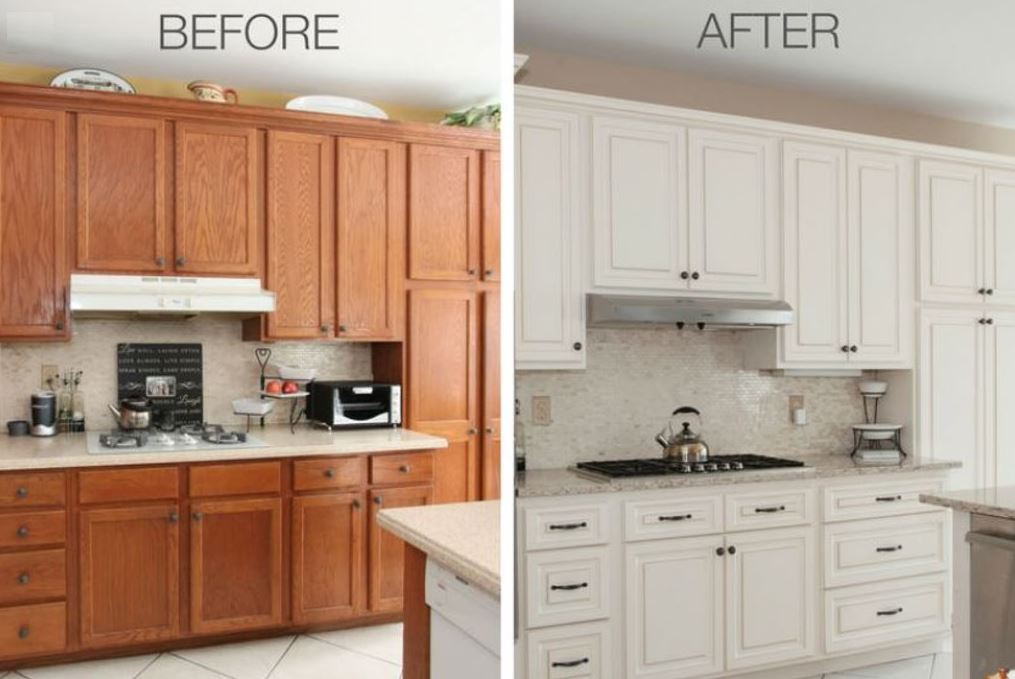 Resurfacing involves wrapping veneer around the existing joinery surface to give it a brand new look. It creates less mess and hassle. Consider resurfacing if:
Your kitchen is structurally sound.
The layout is working.
You want to keep your granite countertop (removing it can be risky).
Tips: Resurfacing is most cost-effective if you can do it yourself.
7. Resurface the countertop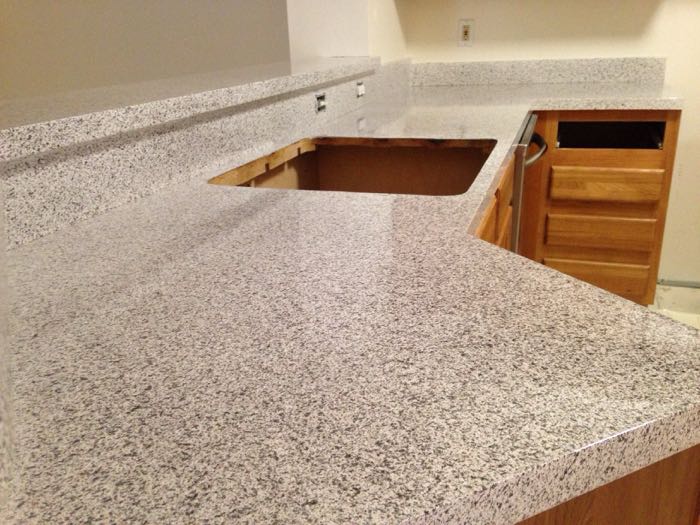 Don't like the look of your benchtop? Similar to resurfacing cabinets, you can also resurface your countertop. There are products made from real granite mixed with resin. They not only look like granite but also feel like it too.
8. Upgrade appliances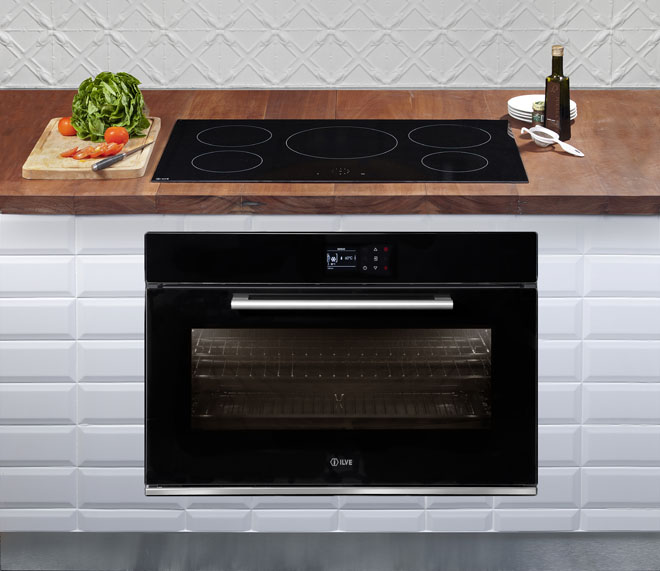 The easiest and quickest way to update your kitchen is to upgrade the appliances. If you have an old kitchen, chances are the appliances are not energy-efficient, so it may be time to replace them.
Tips: Before you head to the shops, make sure you measure the space where you want to place the new appliances.
There you have it, 8 ways to update your kitchen without a full remodel. The bottom line is to set your budget first and evaluate the risk (time and money you invest) versus the return (increase in property value). Happy renovating!